Allgaier ARSM 7.5 Gyratory screening machine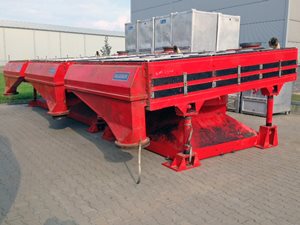 Product:
Sieving Machine
Product No.:
2.47A2719
Status:
Used
Location:
Swifterbant
Delivery time:
In stock
2x Sieving Machine, Allgaier, ARSM 7.5, 7.5 m2 screen surface per deck, 2 decks, bouncing balls cleaning system on both decks, the sieve is used for separation into 2 fractions with the upper screen as discharging deck to increase capacity, with a simple modification of the outlet part the sieve is suitable for sorting into 3 fractions, the screening machine is provided with covers to make it a closed system, dimensions ca. 4.4 x 2.6 x 2.1 m (lxwxh), weight ca. 3500 kg, drive 5.5 kW, applications for Allgaier ARSM screeners include wood chips, particles, sawdust, waste wood, etc.
This product is available at the following Internet address:
http://www.surplusselect.eu/en/2.47A2719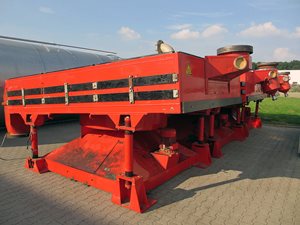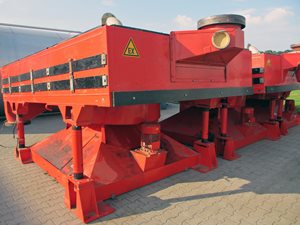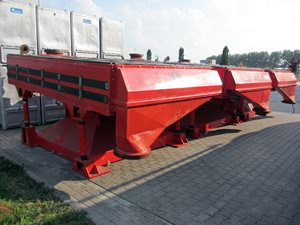 Request quotation
0
products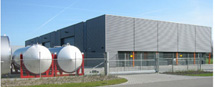 Surplus Select is located in Swifterbant (Netherlands). More contact details....
Read more